Your Lyme Inflicted Nutritionist.
Having worked with clients who have Lyme Disease, here in Bluffton/Hilton Head and in other states, I have become increasingly intrigued by this truly amazing and intelligent little organism!  Through my research and client work, it became harder and harder to ignore the fact that many of my own health challenges were consistent with symptoms associated with Lyme and the various Lyme Co-Infections.
I decided to run a panel through DNA Connexions which is a PCR Test that looks for Lyme DNA.  Many of the other tests, such as the ELISA and Western Blot, are not as proficient at identifying chronic Lyme because they measure immune response markers to Lyme, but one of the hallmark characteristics of Lyme is it's ability to hijack your immune system!  If your immune system is being prevented from making specific antibodies to the bug by the bug, and your looking for those antibodies to the bug, you're not going to find the bug!  These tests are notorious for getting a high rate of false negatives.  The PCR test looks directly for the bug, so in my opinion that makes more sense.
And verdict is in….I'm a Lymie!  Borrelia Burgdoferi, Babesia and Erlichia are all residents in my body! And considering my history, I'm certain they have been there for a looong time…
Once Lyme becomes chronic, it's nearly impossible to completely eradicate. Especially b. burgdoferi.  BUT, it is possible to co-exist "healthfully" with Lyme if you take exceptional care of yourself and create an internal environment that is not conducive to it's mayhem;)  In fact many of the most brilliant Lyme experts in the world recommend doing the very types of nutritional and foundational therapies that I do in my Happy Tummies Nutritional Therapy practice as part of their Lyme protocols.
They know that if the internal environment is weak, the bugs can flourish. So in order to get the best outcomes, they strive to establish a healthy foundation in their clients and patients' bodies with simple things like nutrition, detoxification and lifestyle modifications long BEFORE trying to massacre Lyme bugs.
Nutritional Support for Lyme Disease
If you are looking for a Nutritionist with experience and knowledge about Lyme Disease, look no further!  There are amazing things you can do with nutrition and natural therapies that could make a world of difference in your health…with or without Lyme Disease.  I would be happy to help you by sharing what I have done for myself and my clients with Lyme disease, and what I have learned along the way about this brilliant little organism.
I do not diagnose or treat Lyme Disease. I do help people support their bodies with better nutritional and lifestyle choices, so that their bodies have strength and better defenses against the challenges that life throws at us…including Lyme!
I still have some fine tuning to do, but I am living proof that you can still "kick ass" with Lyme!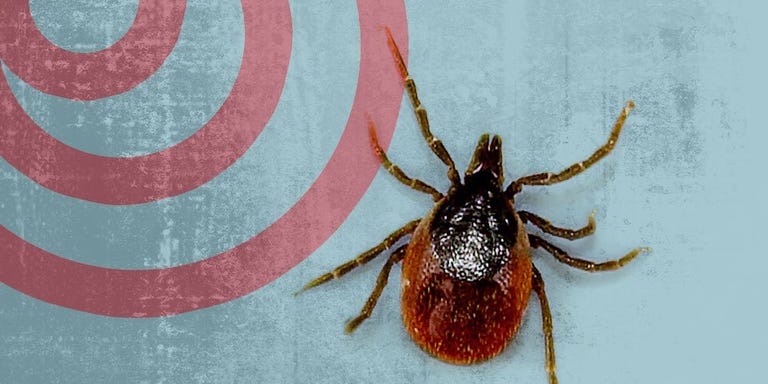 Post By:
Hollie Donelson, NTP
Happy Tummies of The Lowcountry, LLC
167 A Bluffton Rd.
Bluffton/Hilton Head, SC 29910
843-227-1042
hollie4realfood@gmail.com
Please note. I am not a Doctor.  The content on this site is not intended as medical advice. Always check with your doctor before starting any type of health or nutritional protocol especially if you are being treated for or have been diagnosed with a medical condition.