Happy Tummies Favorites
These are some of my most recommended and most requested products.  I use these products myself!
Shop Here!!
Happy Tummies Client Supplement Dispensary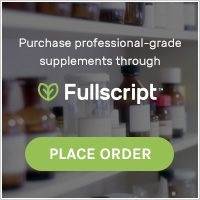 Purchase your supplement recommendations in Fullscript
Just as with your food, quality  should be considered when deciding what supplements you put in your body.
Production methods and quality can greatly affect the ability of supplements to perform the desired affect.  Many lesser quality and lesser expensive brands will take short cuts by using synthetic vitamins and by adding in questionable ingredients.  This can create nutrient imbalances and be an unwelcome source of toxicity.

It is recommended to consult with a trained practitioner to find out which supplements are best for your body.

If you have a medical condition and are under the treatment of a doctor or healthcare practitioner, or are currently taking or have recently taken any prescription medication, it is imperative that you consult with your doctor and/or pharmacists before taking supplements to make sure there are no contraindications between nutritional supplements and your condition or medications.
Hollie Donelson, NTP
Happy Tummies of The Lowcountry, LLC
167 A Bluffton Rd.
Bluffton/Hilton Head, SC 29910
843-227-1042
hollie4realfood@gmail.com
Please note. I am not a Doctor.  The content on this site is not intended as medical advice. Always check with your doctor before starting any type of health or nutritional protocol especially if you are being treated for or have been diagnosed with a medical condition.