Professional Quality Supplements 
Not all supplements are created equal!!  Just as with your food, quality  should be considered when deciding what supplements you put in your body.
Production methods and quality can greatly affect the ability of supplements to perform the desired affect.  Many lesser quality and lesser expensive brands will take short cuts by using synthetic vitamins and by adding in questionable ingredients.  This can create nutrient imbalances and be an unwelcome source of toxicity.
It is recommended to consult with a trained practitioner to find out which supplements are best for your body.
If you have a medical condition and are under the treatment of a doctor or healthcare practitioner, or are currently taking or have recently taken any prescription medication, it is imperative that you consult with your doctor and/or pharmacists before taking supplements to make sure there are no contraindications between nutritional supplements and your condition or medications.
Click below to set up your account or login to your existing Fullscript account.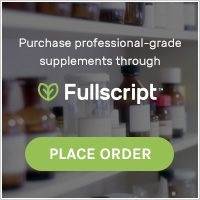 The Original Lauricidin 
Order Here!
 Your Trusted CBD source!
Order Here!